Leading Cybersecurity Officials Keynote GovEdge 2019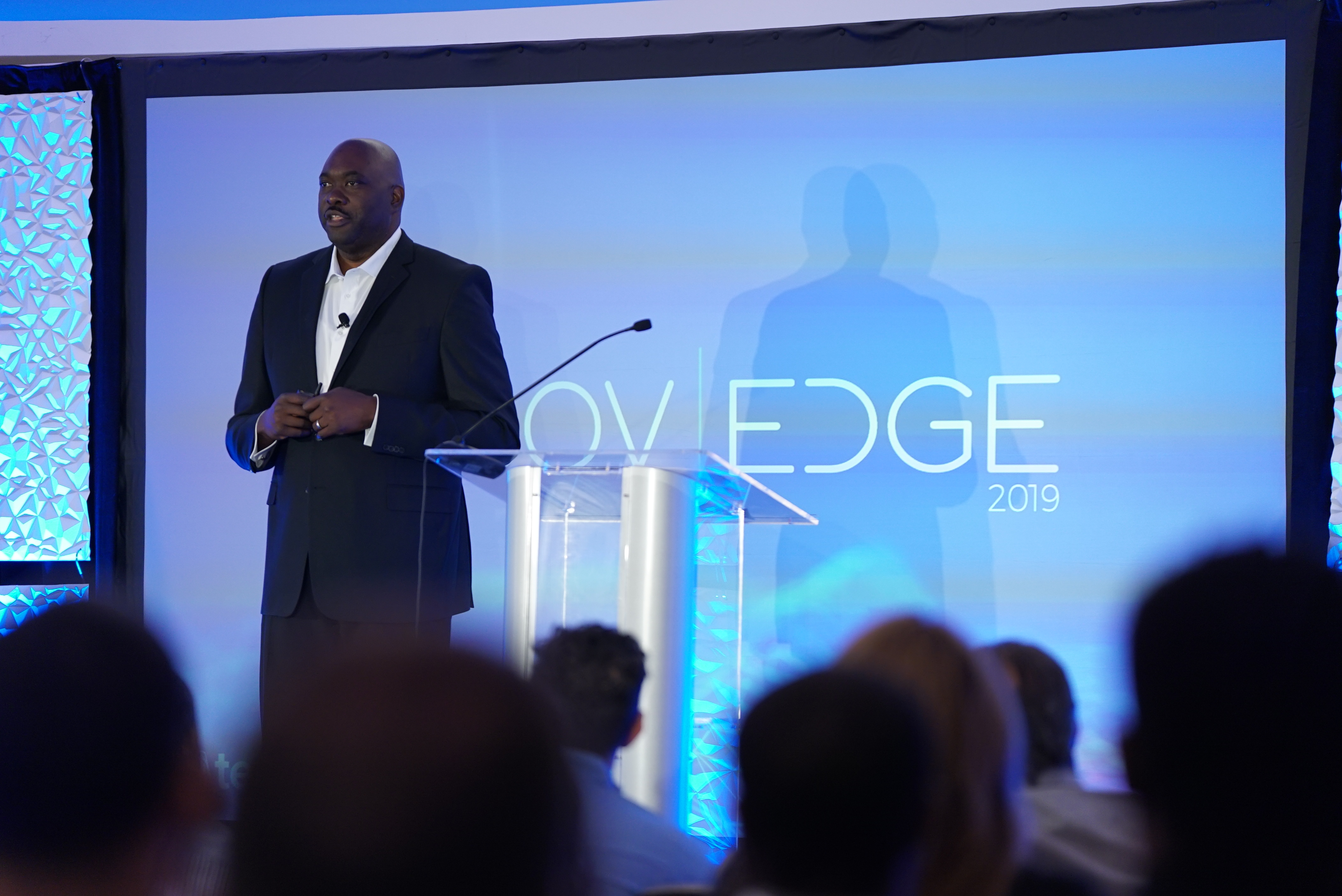 Vulnerability management was the centerpiece of Tenable's public sector user conference, where cybersecurity and government leaders came together to explore ways to close their Cyber Exposure gap.
Last week, I was pleased to kick off GovEdge 2019, Tenable's  public sector user conference, June 4-5 at the Ronald Reagan Building in Washington, D.C. The event brought together cybersecurity and government officials, federal and state cybersecurity leaders and industry experts to discuss the most pressing cybersecurity issues of the day and how we can minimize threats to our nation's infrastructure. 
Vulnerability management was the centerpiece of the two-day event, which included keynotes and breakout sessions on June 4 and Tenable University hands-on workshops on June 5. Attendees were able to mix, mingle and learn how Tenable's Predictive Prioritization, Lumin and other tools can help organizations identify blind spots and close their Cyber Exposure gap. 
We were honored to welcome two incredible guest keynotes: Grant Schneider, the Federal Chief Information Security Officer (CISO) from the U.S. Office of Management and Budget, and Jeanette Manfra, Assistant Director for Cybersecurity at the Department of Homeland Security's Cybersecurity and Infrastructure Security Agency (CISA). 
Schneider discussed how federal cybersecurity strategy has evolved  from focusing on process and policy to emphasizing access and accountability. Manfra illustrated how the newly created CISA, under DHS, implemented an operational directive mandating that federal agencies patch their critical vulnerabilities within 15 days and high vulnerabilities within 30 days.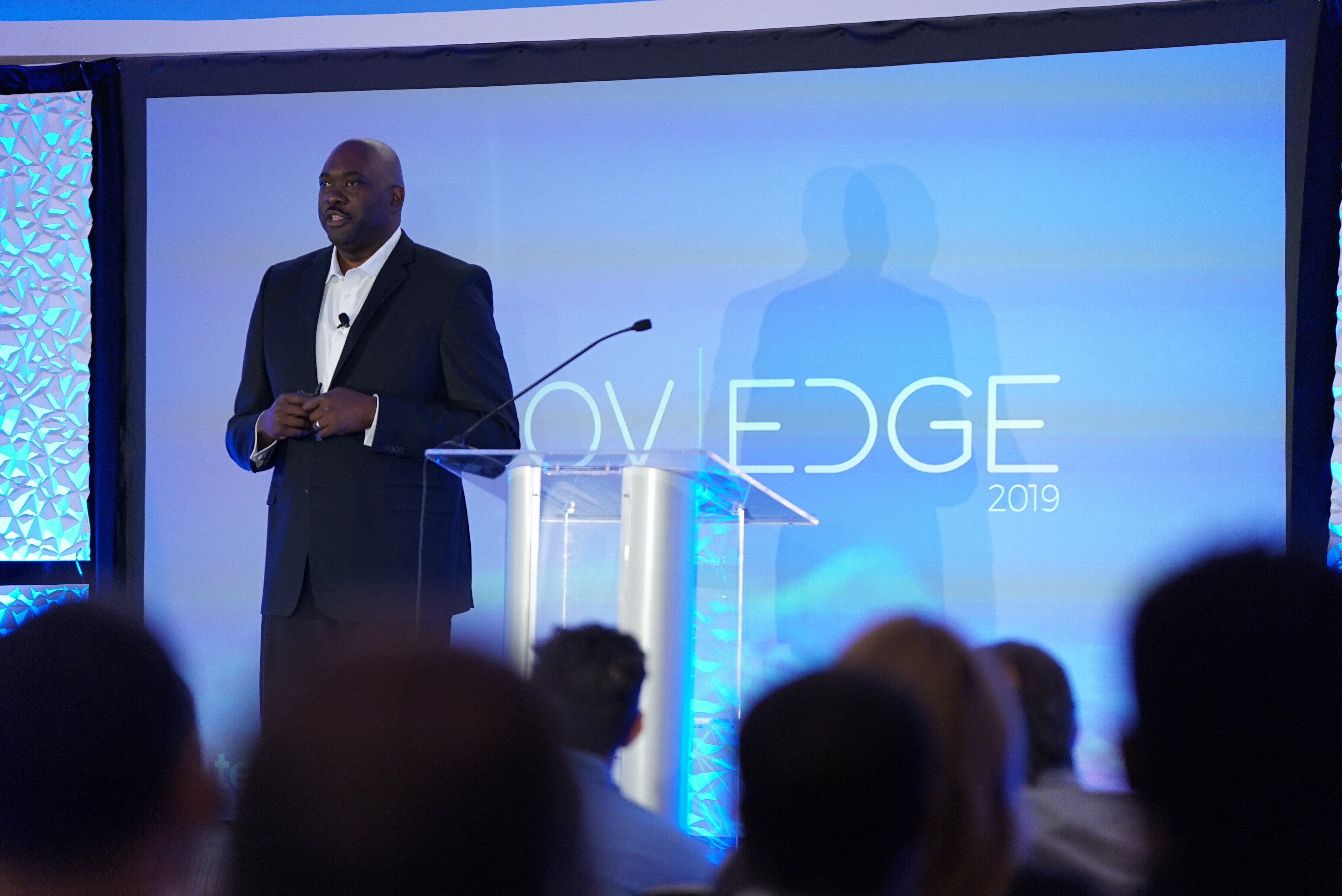 James Hayes, Vice President Global Government Affairs, kicking off GovEdge 2019, Tenable's public sector user conference.
Schneider and Manfra also both spoke about the challenges facing government agencies and employees, including the lack of resources to address the increase of threats across the elastic attack surface. Tenable is thankful to have such capable experts in Grant and Jeanette at the helm managing cybersecurity at the highest levels of government.  
Tenable Chairman and CEO Amit Yoran discussed how a sense of cyber helplessness is affecting organizations of all sizes as they grapple with relentless efforts from cyber adversaries every day of the week. He illustrated how most cyber threats stem from known vulnerabilities because they are cheaper for hackers to use and have a lower risk. 
Other session highlights included: 
John Evans, the Chief Information Security Officer for the State of Maryland, discussing the value of Tenable at the state level. 
Kevin Kerr, the Chief Information Security Officer at Oak Ridge National Laboratory, explaining how to integrate tools to improve cyber hygiene. 
Troy Taitano,  Chief of the Cyber Modernization Division of the National Reconnaissance Office (NRO), sharing the techniques his organization is using to assist in automatically tallying software, hardware and its configurations with system security plan data, privileged user data and Public Key Infrastructure (PKI) certificates.
GovEdge 2019 was a great success, marked by industry leaders coming together for a robust and extensive dialogue. The knowledge-sharing available at events like these help keep all of us one step ahead of the cyber adversaries.  We'll soon announce our plans for next year, and we look forward to continuing our momentum in 2020.
Related Articles
Federal
Threat Management
Vulnerability Management
Vulnerability Scanning
Are You Vulnerable to the Latest Exploits?
Enter your email to receive the latest cyber exposure alerts in your inbox.