Senior Manager, Research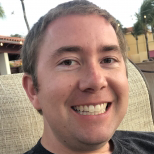 Scott joined Tenable in 2012 as a Research Engineer on the Nessus Plugins team. Over the years, he has written hundreds of plugins for Nessus, and reviewed code for even more from his time being a team lead and manager of the Plugins team. Scott now manages the Security Response team, helping lead the efforts for the research organization to respond to the latest threats. In addition, Scott also leads the Zero Day Research team, focused on finding and reporting vulnerabilities in a variety of software and devices, helping to secure the ecosystem. He has over a decade of experience in the industry with previous work in the Security Operations Center (SOC) for a major domain registrar and web hosting provider. Scott is a current CISSP and actively maintains his GIAC GWAPT Web Application Penetration Tester certification.
Interests outside of work: Scott enjoys spending time with his family, camping, fishing and being outdoors. He also enjoys finding ways to break web applications and home renovation projects.